An entry to Daily Post weekly writing challenge and a first timer on *yeah write.
Yesterday on my way home, a poem was building on my mind. A poem about you and me. But not really you, for it is more about me and how I want to feel the beauty of feeling that people always ascribe to love. I wanted to capture it in a poem, even for a fleeting moment, a poem just full of happiness and no pain. I wanted to feel the happiness, even for that poem, even by being just inside that poem. So I resolved to write it when I got home. But then I got lazy and I went to bed early instead.
There I read a book while I lay on my stomach, and then you came to me as always, and I saw your face, and I felt every bit of you as you cup my cheeks in between your hands, and kissed me lightly on the lips, as you always did now. You must love me or respect me to kiss me like that always, the way I wanted to be kissed, not the way you wanted to kiss me. You might think I might not notice, but I do. Because the first time wasn't how I really wanted it. Just passion and lust. And I don't want anything like that. But then I noticed as days and years pass, you changed. I mean the kisses change and how you held me every night. For the first time then, I feel love from you, and you started to be more gentle, in your kisses, in your hugs, in your touches.
I still don't believe anything of it is true. I'm the kind of person who pretty much believes in everything, and don't believe in anything. It's like being on two opposite poles and I'm never on the center. Sometimes I believe on everything, and then the next time, I don't anymore. That's how I am like. So there were times I believed in you, moments I tried to let the idea sink into my head, down into my heart, and deep into my soul.
But there were moments, and there are pretty much many times when I tried to cast it all away. To banish you, to push you away, and to pull myself away from you. And I enjoyed those times. Yes, I enjoyed harming myself when feelings went too much because I don't know how else to cope but to feel another pain, much more intense than the first one. And that's how I do it. Maybe I'm crazy, maybe I'm not. But definitely having you in my life nailed me as one.
– – –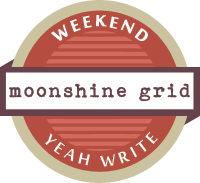 *Continue to next page…